BE A PROFESSIONAL
BE A PARENT
BE A PAIR
We are a job-sharing platform for creative professionals looking for a more flexible way of working.
A career catalyst that pairs you with a watertight fit and then shares you with our network of forward-thinking clients.
We help you on your journey with relevant content, articles and events around flexible working.
We give you the human support powered by our technology to make job sharing a no brainer.

Register here and connect with Pairents. Tell us how you want your job-share to work through Pairent's step-by-step process.
One of our Candidate Success Managers will then be in touch to help you create a work plan.
We then Pair you up with a job share partner based on your work plan. We will connect you with confidence via our Chemistry Sessions. This allows you to see if you and your pair have professional chemistry and are a good fit.

Pairents will then reach out to our network of accredited + approved businesses to find you the role that's best for you, whilst supporting you with coaching and feedback. This will ease the transition to shared working.
SHARE YOUR JOB,
SIMPLIFY YOUR LIFE
What we do
We pair up people returning to work. This allows them the opportunity and flexibility to get back into the creative industry on their own terms.
Why we do it
Right now the workplace is an obstacle course for parents and returners. There is a universal need to change workplace behaviour patterns so that employees can enjoy a supported work/ life balance and employers can uphold their principles around flexible working.
Our mission is to create cultural and social change in the creative industries. We want to change the workplace to better support parents and other people returning to work.
Whilst the creative industry claims it's not a closed door to work returners, it proves to be a very tricky one to get through.
We have seen first hand the difficulties many work returners are having. At the same time, businesses are screaming out for exceptional talent. Just because you need flexibility, it doesn't make you unexceptional !
Who we do it for
We're here for any returner to the creative industry who is looking for a route back into work.
But we're also here for businesses open to welcoming talent who don't conform to "standard working hours".
We give wannabe job sharers the chance to find a partner. We supply businesses with professional pairs. And we take the headache out of both.
Pairents is a simple, practical, full-time solution.
FIll OUT THE FORM BELOW AND LET US KNOW YOUR JOB SHARING PREFERENCES AND ONE OF OUR CANDIDATE SUCCESS MANAGERS WILL BE IN TOUCH.
RICHARD BLOOM
+ ROSS TAYLOR
Richard and Ross founded Hidden, the new talent model for the creative industries, in 2018.
Part of their mission is to give hidden talent pools a voice and a platform for success.
The "returner" candidate pool contains extremely talented people who often end up leaving the industry due to a lack of flexibility around working hours and days.
Pairents tackles this issues head on and provides a much needed solution for the industry to make work better for all.
THE PEOPLE PARTNERING WITH PAIRENTS
Bubble connects parents to the babysitters that their friends and community know, use and trust. Rated 5-stars on Trustpilot, thousands of mums and dads use bubble to arrange flexible, recommended childcare on-demand. As part of the Pairents community, when signing up to the bubble app, you can get £10 off your first booking by adding the code HIDDEN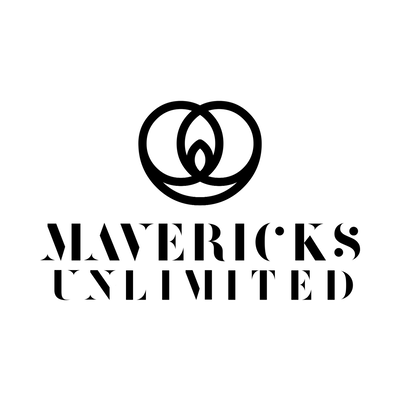 Switch is a holistic, six module course (brought to you courtesy of Mavericks Unlimited) that gets you to design the future you want and then put a roadmap to get you there. If you're returning to work after maternity or perhaps want to try something new, the course gives you the confidence to take the steps towards it. Once you're ready, hit any of the 'Enrol' buttons on the page and you will be taken to the purchase page. Use the special coupon code we created fpr this community: HIDDEN50 and it will take 50% of the cost off.
"The needs of working parents might just represent the next evolution in human resource potential."
TIM HOLE | BREATHE LABS